Discover the Rutherford Wine Company portfolio
Located on Napa Valley's historic Silverado Trail in one of the area's most renowned sub-appellations. Certification by the California Sustainable Winegrowing Alliance is a testament to the family's three generation commitment to sustainable, Earth-friendly wine growing and winemaking practices.
Meticulous selection of sites with distinctive soil types and clonal varieties in Arroyo Seco (Monterey County) and Carneros (Napa Valley) results in fruit with uniquely nuanced flavors and varietal characteristics. These limited production, ultra-premium wines are produced using small scale eco-friendly farming methods.
Wines include Lodi Old Vine Zinfandel, Cabernet Sauvignon, and Six Spot Red Blend. Each is notable for bold, expressive flavors, distinctive oak character and velvety texture.
We think low-calorie wine should still taste like wine; that's why we created CA Sessions – all of the delicious aromas and flavors of wine, without any of the guilt. We deliver on big flavor with our "All Day" Chardonnay and "All Day" Cabernet Sauvignon. Be great…all day!
Wines are produced from grapes grown in the North Coast, Monterey and Central Coast appellations. The diversity of fruit offers our winemaker a rich "paint box" to craft wines styled to be enjoyed by the casual enthusiast yet satisfy the most educated palate.
A renowned wine writer said the best wines must exhibit four virtues: a distinctive style and quality unlike any other; a unique expression of origin (terroir); an intense but not overpowering flavor; and satisfying to the palate and intellect- in other words, be a wine worth talking about! Our winemaking team has passionately crafted this debut vintage with these virtues in mind.
Wines are hand-crafted in our cellar from only the best fruit from vineyards that are exemplary of their unique terroir.
The name Rhiannon, a figure of power and fertility in Celtic mythology, pays homage to the family's Welsh ancestry. Rhiannon is crafted at our winery for a touch of "Napa Magic" to create a complex yet approachable wine with big, lush fruit flavors.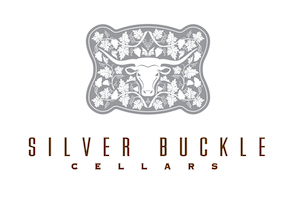 Many of our family vineyards were originally Spanish cattle "rancheros" in the 1800s. Neighbors continue to raise cattle that are fed our harvested cover crops. In return, they supply us with Nature's finest fertilizer! We also share a rich cultural heritage and a commitment to natural, earth-friendly practices.
Wines are crafted to be deliciously fruit-forward and food-friendly. The brand name honors Rees Jenkins who emigrated from Europe to farm and ranch in Lander, Nevada before setting down family and agricultural roots in California in the 1920's."